Nothing feels better after a tough workout than getting your post-workout protein, then stretching out on the sofa to just chill out for a bit, right? Before you get too comfortable, read on.
If you're into strength training, you know that you need to consume protein after a workout for your muscles to get the essential amino acids (EAAs)—especially leucine—they need to recover and grow. In a recent study, Dutch researchers set out to see what can reduce the amount of EAAs available to muscle tissue in the "anabolic window" following a post-workout meal.[1]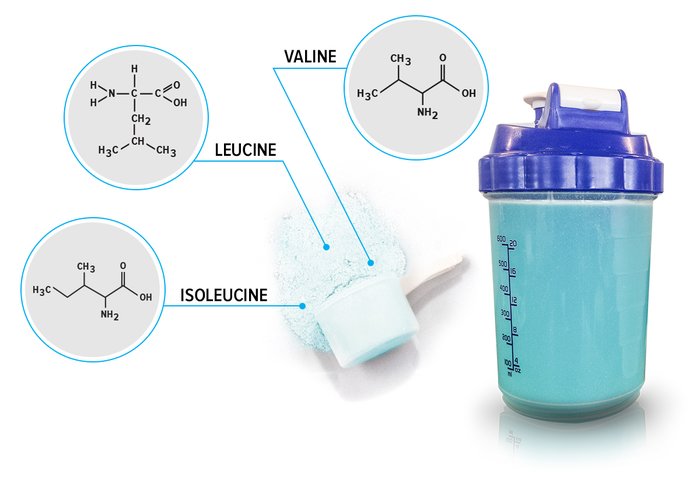 At the beginning of the study, the researchers considered other factors that can reduce absorption of EAAs. The form of protein plays a big role: Fast-digesting whey gets more EAAs to muscles than slower-digesting casein. Absorption also depends on when the meal is consumed, how much is consumed, how much EAA the meal contains, what macros are in the meal, how the meal is prepared—even how the food is chewed. All these factors can affect EAA absorption.
The goal of the study was to see if something as simple as body position could affect this process, too. The researchers enlisted the help of eight healthy young men, who refrained from alcohol consumption and strenuous physical activity for two days prior to each test, then fasted overnight before the test. Their blood was tested the next morning and they were all given a protein drink.
After consuming the drink, four of the young men sat in a chair, while the other four reclined on a bed with their heads about 20 degrees below their feet. All of the participants' blood was tested every 15 minutes for the next 4 hours. This test was repeated once a day for 14 days.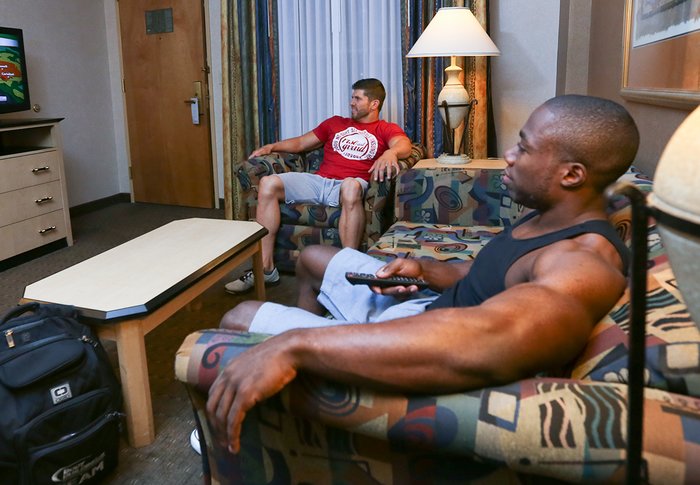 At the end of the study, the researchers concluded that the men who reclined after the meal had significantly lower concentrations of EEAs in their bloodstreams than the participants in upright positions. This is important to strength trainers because in that post-workout anabolic window, muscle's ability to repair and grow depends on how much of the right nutrients it receives.
As to why this is so, the researchers pointed to published computer modeling studies that showed how much harder it is for the contents of your stomach to continue moving down the digestive tract when you're lying down.
It's not unreasonable to think that, after a hard workout, you're doing your body a favor by just lying back, sipping your post-workout drink, and letting your body relax and absorb all that goodness. Resist that temptation—at least until your anabolic window has closed.
References
Holwerda, A. M., Lenaerts, K., Bierau, J., & van Loon, L. J. (2016). Body Position Modulates Gastric Emptying and Affects the Post-Prandial Rise in Plasma Amino Acid Concentrations Following Protein Ingestion in Humans. Nutrients, 8(4), 221.