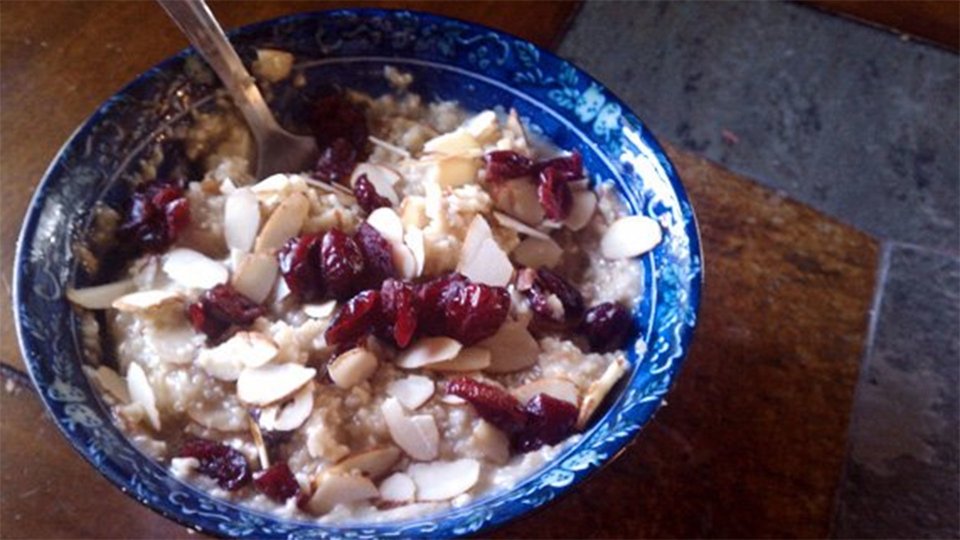 Harness the power of proper nutrition to build muscle without gaining fat. The Macro Manager shows you how.
Ingredients
¾ cup rolled oats
3 tbsp dried cranberries
4 tbsp almonds
1½ scoop(s) vanilla whey protein powder
1 cup water
Directions
Combine water, oats, and cranberries in a bowl.
Microwave for 1-2 minutes.
Stir and let sit for 1 minute.
Mix in protein powder and almonds.