The holidays are upon us, which can mean one of two things: Either it's the most magical time of year, or you are utterly stressed out by the overindulgence and weight gain that accompanies the holiday season!
Staying on track with your training and nutrition is always a chore, but during the holidays it can be downright stressful. With so many celebrations springing up, the mindless grazing and decadent cocktails can quickly add up to an ugly number on the scale. But with a little planning, there's no need to derail your progress while celebrating the season.
The key to skating seamlessly through the winter season is keeping the focus on your goals. By the time January 1 rolls around, you'll have forged new habits to keep you fit, healthy, and on track in 2018!
Holiday Tip 1: Bring A Healthy Dish!
Not sure if there will be healthy options at your office party, neighborhood event, or family dinner? Eat a small, healthy meal before you head out to help satisfy your hunger and discourage mindless grazing. Having some food in your stomach also means you won't get as tipsy if you're planning to drink.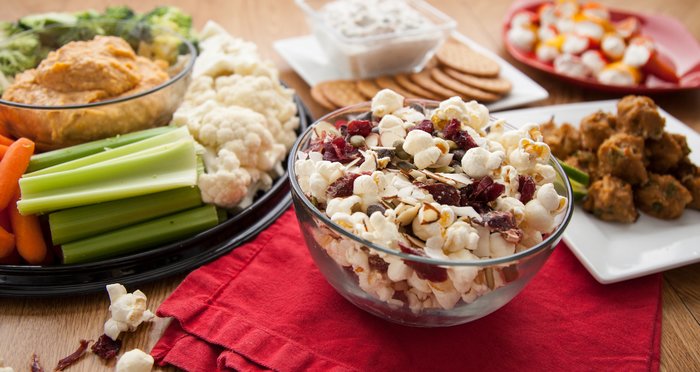 Another good rule of thumb is to prepare a healthy dish to share. At least you know there will be one thing that isn't off limits to you, and you may turn others on to a new, healthier recipe they haven't tried. Now that's giving back!
Holiday Tip 2: Stay in Control and Just Say No
If your lifestyle and healthy eating habits differ from that of your host or other guests, you are under no obligation to eat anything that doesn't fit your macros.
You may fear you'll offend friends and family if you don't at least try their famous dish, but your loved ones should support your choices and realize it's nothing against them or their cooking. If you take a moment to explain the situation and let them know you're just happy to be there celebrating with them in your own way, you'll find most people will quickly get over it.
If someone is offended and doesn't respect your choice to celebrate in a healthier fashion, that is their issue, not yours.
Holiday Tip 3: Hydrate, Hydrate, Hydrate!
You've heard it before, but I'll say it again: One of the best ways to avoid succumbing to holiday cravings and maintain a healthy weight any time of year is to drink plenty of water. And I don't mean sports drinks, sugary teas, or coffee concoctions—I'm just talking about good old-fashioned water!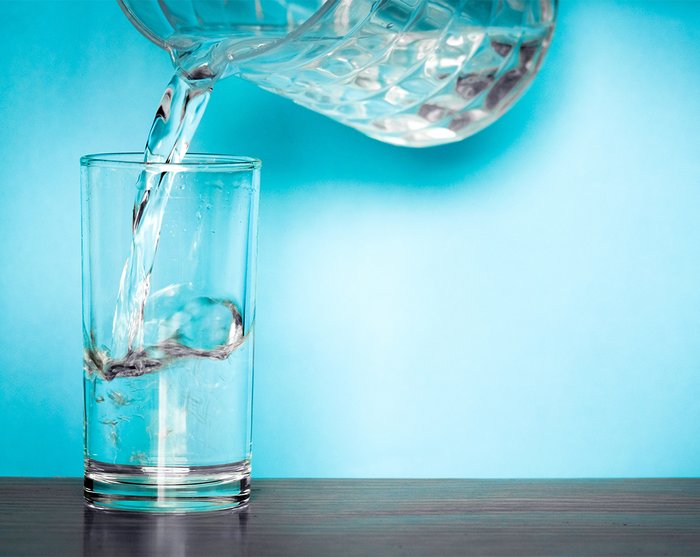 When we are dehydrated, we can feel lethargic, hungry, and just plain off. And with temperatures dropping and days growing shorter, it's tough to remember to drink as much water as you would on a hot, sunny day.
To feel your best so you can enjoy and celebrate the season, make sure you're getting enough water throughout the day, especially leading up to a night out. Your ability to bounce back the next morning as a result of staying hydrated before your holiday party is your body's way of thanking you!
Holiday Tip 4: Sip Lower-Calorie Cocktails
A typical margarita will set you back roughly 600 calories or more, making it an ideal choice for a sugar spike and a boatload of empty calories. Not to mention the dreaded hangover that may follow a night of sweet, sugary drinks.
By simply replacing the margarita mix with either soda water or fresh squeezed lime juice, you can omit all of the extra sugar and calories and still enjoy a variation of this adult beverage. And if you decide to drink, be sure to follow each alcoholic beverage with a big glass of water to keep from getting too dehydrated.
My go-to adult beverage is typically a VSL (vodka, diet soda, lime), which contains far fewer calories than sugary sodas or mixers. Not a drinker? Avoid the equally sugary fruit punch and sip on sparkling water with lime or lemon to maintain that festive feel!
Holiday Tip 5: Make Healthy Substitutions
Cut the fat and calories by bringing some healthier versions of your favorite holiday treats. Who doesn't love a great Swedish meatball? Try preparing your own healthier version by using ground chicken, turkey, bison, or lean ground beef, and omitting the extra fillers and breading.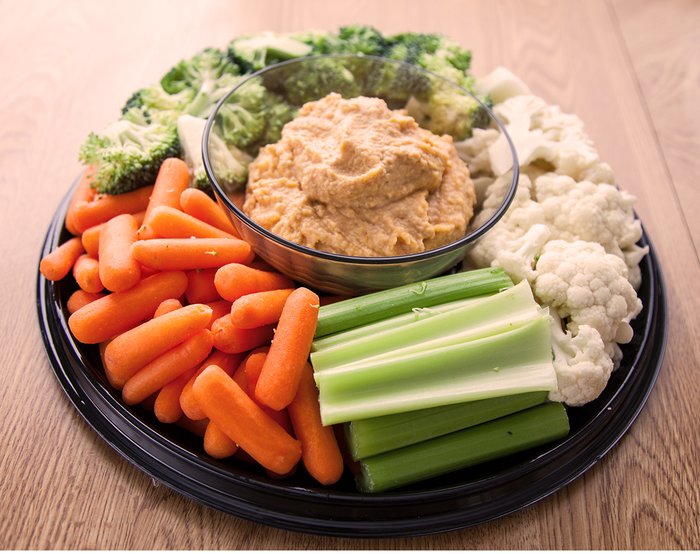 Chips and dip are a classic party combo with double the chances for healthy substitutions. Replace the high-calorie chips with sliced raw veggies or baked zucchini chips, and substitute Greek yogurt as a healthier alterative to the mayo and sour cream-based dips. You'll get all the same wonderful flavors at a fraction of the calories!
Holiday Tip 6: Let Go of Guilt!
If you do slip up and overindulge this season, it's OK! Letting loose every once in a while and consuming a bit more than you'd like is not only normal, it's mentally healthier for you in the long run.
So don't beat yourself up if you have one too many pigs in a blanket or accidentally drink a few too many eggnog cocktails. Acknowledge that it happened and move on! Obsessing over an occasional slip up won't change it, so move forward with a positive attitude and take the steps you need to support your goals again.
When you do celebrate a bit too much—because it happens to all of us, sooner or later—start the next day with a clean slate. Drink plenty of water, get your workout in, and start eating your clean meals again right away.
Make reconnecting with your goals a part of your daily routine (regardless of what happened the day before) and pretty soon you won't have to worry about little slip-ups because you know you have the big picture under control. Focus on your goals and your health, and make 2018 your fittest year yet!